Servicing the Commercial and Industrial
roofing industry in
northern Illinois since 1952.
About Us
About
We are a full service company serving the Commercial and Industrial roofing industry in northern Illinois since 1952.
We offer a wide range of roofing systems including TPO and EPDM Single Ply Membranes, Asphalt Built-Up, Modified Bitumen, and related Sheet Metal Fabrication.
We also offer On-Call Maintenance. We are certified by the highest rated manufacturers, allowing us to obtain warranties that insure proper installation of these products.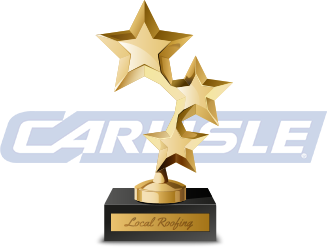 LOCAL ROOFING Co., Inc. has now received THE CARLISLE ESP AWARD, in 2012,2013, 2015, 2016, 2017, 2018, 2019, 2020, 2021, 2022 and 2023! 
One of the most prestigious awards in the commercial roofing industry, ESP was created 20 years ago to identify and reward Carlisle's most successful contractors. ESP status is given out annually to a small percentage of Carlisle's most dedicated and professionally minded applicators. Selection into this elite group is based on a company's volume and quality of Carlisle single-ply roofing systems.
Local Roofing Co., Inc. Has installed and warranted 5,046,984 square feet of Carlisle's single ply roofing systems over the years and has completed 145 Perfect 10 installations as judged by Carlisle's final inspection process. It is obvious that your company is committed to installing Carlisle's roof systems with utmost care.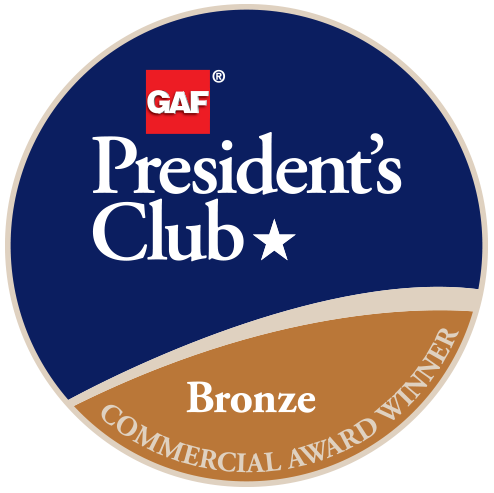 LOCAL ROOFING CO., Inc. RECEIVES GAF'S PRESTIGIOUS 2018 PRESIDENT'S CLUB AWARD
Gurnee, IL – May 14, 2018: Local Roofing Co., Inc.
Local Roofing Co., Inc., of Gurnee, Illinois, has received the most prestigious contractor award GAF offers: The GAF President's Club Award. This highly coveted award recognizes Local Roofing Co., Inc.  as one of the "elite of the elite" commercial roofing contractors in the United States.
GAF is North America's largest roofing manufacturer, and only GAF Master Select(TM) Contractors can compete for its commercial President's Club Award. To qualify for this award, a commercial roofing contractor must meet specific criteria in at least one out of three different pathways:
Performance pathway – where contractors focus on giving their property owners the best possible service, quality, and protection
Reliability pathway – where the contractor has a long history of offering their customers the best quality and protection
Service pathway – where contractors consistently offer their customers the best protection available in the marketplace.
To become a Master Select(TM) Contractor—a status that less than 1% of roofing contractors nationwide are able to achieve—a candidate must demonstrate proper licensing, maintain insurance (in states that require it), have a proven reputation, and show commitment to ongoing professional training.
"We value our certified contractors for raising the industry standard year after year by installing the best roofing products and systems. Our President's Club award recognizes only those contractors who have distinguished themselves by the highest standards of excellence, customer satisfaction, and dependability," says Jim Slauson, GAF's VP of Certified Program & Services.
One of northern Illinois' leading commercial, industrial, and residential roofing companies, Local Roofing Co. installs and services a wide range of roofing systems, including TPO and EPDM single-ply membranes, asphalt built-up, modified bitumen, shingle, and cedar shake, as well as related sheet metal fabrication. The company has the practical experience and solutions to address customers' issues and concerns, with an office staff and experienced roof technicians to meet all their roofing needs.
The company's services include roof replacements, re-roofs, new construction, and maintenance for residential, commercial, and industrial customers. Local Roofing Co. also provides a free roof survey and a detailed written estimate, and it assists customers with budget planning.
Local Roofing Co., Inc. is a member of the National Roofing Contractors Association and the Chicago Roofing Contractors Association. It carries insurance coverages for general liability, workman's compensation, and auto and truck liability. The company is also a member of the Better Business Bureau.
Having installed thousands of cedar, asphalt, and flat roofing systems, the company has an experienced sales and estimation staff that assists customers in the selection of appropriate products for their roofing projects. As an experienced, year-round roofing contractor, the company realizes the importance of each customer. With work backed by premium warranties and service, Local Roofing Co. offers the finest materials and quality installation for customers who don't take chances with their roofing projects.
CARLISLE PERFECTION 10 AWARD
Carlisle awards this recognition to the top 5% of the Carlisle authorized applicators based on installation quality, low warranty claim incidents and continuous product application"  Carlisle as awarded this to Local Roofing Co., Inc. in 2015, 2016, 2017 2018, 2019 and 2020!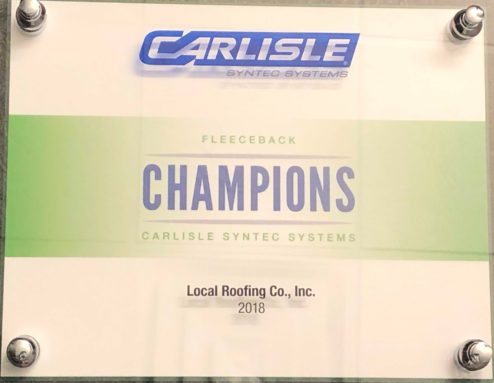 CARLISLE FleeceBACK CHAMPION
Carlilse SynTec Systems Names Local Roofing Co., Inc. as a 2018 FleeceBACK Champion again for the 2nd year in a row!
Carlisle, PA-Carlisle SynTec Systems is pleased to announce that Local Roofing Co., Inc has been named to is 2018 list of FleeceBACK Champions. FleeceBACK Champions are an elite group of contractors who are dedicated to installing Carlisle's most durable and robust roofing systems: FleeceBack EPDM, TPO and PVC.
Each year, Carlisle selects its FleeceBACK Champions backed on sales volume and installation quality. Only about 3% of Carlisle's Authorized Applications meet the requirements to be FleeceBACK Champions.
"Carlisle is pleased to name Local Roofing Co., Inc. to the 2018 FleeceBACK Champion list. Local Roofing Co., Inc. has earned this distinction because of their track record of exception workmanship and commitment to high-quality roofing products and systems. " saus Austin Kulp, Carlisle's FleeceBACK product manager.
Contractors who achieve FleeceBACK Champion status are knowledgeable and experienced with Carlisle's full line of products. FleeceBACK Champions are eligible for exclusive benefits, including annual incentive tips that offer opportunities to network with fellow contractors and Carlisle staff while enjoying a variety of activities and excursions.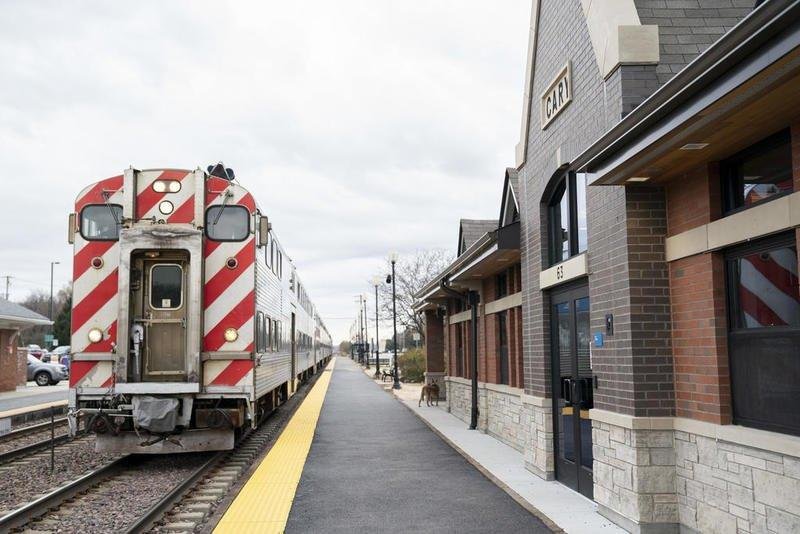 Local Roofing Co., Inc. was proud to

be part of Cary Metra Station project the fall of 2019 by installing a Owens Corning Supreme Single System for them! Congratulations for winning a Project of the Year by the American Public Works Association's Fox Valley Branch. See the article below feature in the NWHearld.



Cary's new Metra station, wastewater treatment plant, win awards
Wastewater treatment plant also wins
Contact us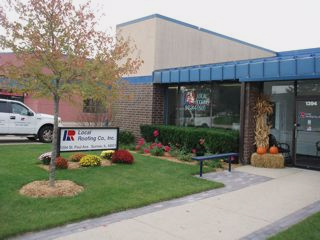 Telephone:
(847) 244-0500
EMail:
info@localroofing.net

Local Roofing Co., Inc. IL. Lic. #104.014897
1394 St. Paul Avenue, Gurnee, IL 60031